Why Associations Leverage Outsourcing: A Look at Today and Tomorrow
Posted by Mimeo on March 1, 2016 in Associations.
Whether private or public, non-profit or for-profit, associations always face pressure to improve for their members. However, striving for the best is difficult when organisations are understaffed, under-resourced, and unfamiliar with certain skill sets or technologies. This is why associations turn to outsourcing, and they stick with it because, by turning to external service providers and hired teams, organisations are able to save money, gain expertise, and meet goals.
Top Benefits of Outsourcing Today
In fact, a recent report from SmithBucklin found that the top benefits of outsourcing for associations include access to specific skills and talents, a boost in performance across the organisation, a reduction in spending, and the ability to use innovative technologies.
"The association sector recognises that outsourcing is an effective way for organisations to extend their teams and wisely allocate resources," said Matt Sanderson, executive vice president at SmithBucklin. "In that way, associations mirror the overall business sector, which continues to rely on outsourced services as a time-tested business strategy."
"81% of associations use outsourced services."
Associations are outsourcing more than some might think. The source reported that 81 percent of these organisations use outsourced services in sectors other than legal and auditing. Specifically, associations leverage external teams for graphic design, multimedia, or video the most, with 52 percent of organisations citing they use those services. Additionally, the outsourcing of editorial or publishing (27 percent), advertising sales (27 percent), and membership technology (26 percent) are very popular for associations.
Top Benefits of Outsourcing Tomorrow
As for where it's headed, outsourcing IT could fall out of favour, according to Tom Davenport, professor at Babson College, writing for the Wall Street Journal. As cloud services become more popular, associations won't need to hire external firms to manage their IT environments. Instead, they can hire a single individual to manage each cloud service and fill the gaps with automation.
That said, because associations are finding value in outsourcing, it's likely they will be able to find external providers for their various needs that deliver cost-saving solutions and offer expertise in other distinct areas.
Contributing to the Nashville Business Journal, Chad Milom, CPA, partner, and leader of non-profit at LBMC, asserted that outsourcing will be the key to solving problems with hiring and finding employees. Obviously, this will help associations get more done with less spending. Surprisingly, Milom wrote that some organisations are even outsourcing executive positions and roles that contribute creative content and support marketing projects, such as graphic designers, freelance writers, and photographers.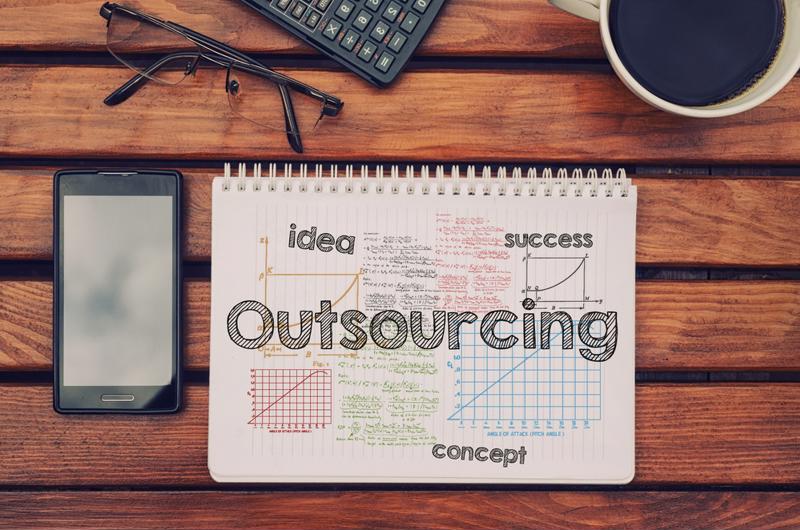 The Importance of Getting it Right
Associations understand the importance of outsourcing tasks, but it isn't advised to just set it and forget. Delegating tasks to third-party services and teams requires a level of management that some association leaders might not have experience with. After all, when operations take place under a different roof, they won't have immediate insight into those processes.
CIO magazine suggested that organisations ensure that outsourced parties are synced up with their same benchmarks and aligned with their goals, but Tom Fountain, CTO of Pneuron, told the source that entities shouldn't micro-manage too much. The solution here is to open up access to all necessary resources, and collaborate with, rather than boss around, outsourced teams. File sharing is critical in this regard: if marketing materials, financial documents, or processes are shared and available, problems can be addressed immediately.
Outsourcing can save associations a lot of money, but it's important to stay up to date on trends in this sector, as the best outsourcing solutions could go unnoticed. Furthermore, outsourcing must be carefully managed, as too much oversight could negate any benefits.